The team competition of the Swiss brand makes the first tests with electronic facelift to the Enduro World Series. BMC and was one of the first brands that could mount Shimano Di2 electronic precisely hand Julien Absalon and racing the World Cup.
Today asuiza marc anunca you chose this electronic group to ride his enduro model Trailfox , 150 mm and 29 ", which already was the first bike 29 "and 150mm . To reach the Enduro World Series and now becomes the first enduro bike that is equipped cn Di2 an assembly to be beneficar components BMC team enduro, and which have already been testing this weekend Finale Lugure.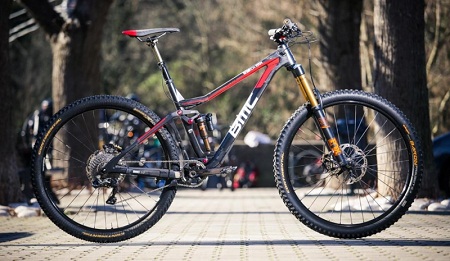 BMC prueba el Shimano Di2 en Enduro
In the words of Fraces broker François Bailly Maitre , highlights its accuracy and speed, and easy to program to suit different riding styles tackling a career, training, transition sections, special stages … really seems to open new possibilities.
Santa Cruz Highball renews
The Californian brand has made ​​great efforts in raising a profoundly improved model XC version. The Highball boasts a long front and short rear geometry, a condition that makes it more alive while controllable.
Available in boxes 27.5 and 29 inch full carbon in Santa Cruz gives us a choice between two types of this material, the carbon C or called high-grade carbon CC , reaching a lightness of 1,088 grams with which scalar sure it will be less stressful.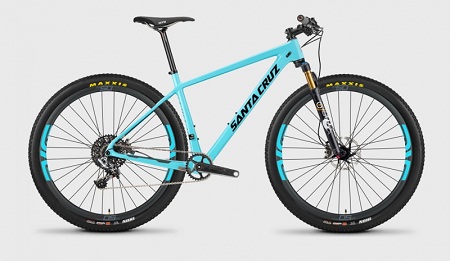 In addition to the above, the most striking features of this modernized table are: Guided internal cables, ferrules and anchors carbon disk, support for two bottle holders, rear axle 142mm, bottom bracket roscadoY Direct mount front derailleur.
The Highball is marketed in different types of assemblies:
Santa Cruz renueva su Highball
Starting with the most accessible on carbon C, version CR Highball Shimano mounts diverter Deore XT 2×10, air fork Rockshox Recon Gold TK 100mm. Price: € 2942. His counterpart version Highball CS , is slightly enhanced with group XT 2×10, SLX brakes and Fox 32 Float fork 100mm. Price: € 3,372
Making the leap in the type of the composite picture , versions of CC with Fox 32 Float forks and wheels 100mm DT Swiss 350 with DT Swiss 240 option are:
Santa Cruz renueva su Highball
Alongside this Holy launch Cruz also renews the model Stigmata Cyclocross that you have incorporated the latest technology, such as disc brakes road models, the CC carbon or for the first time in Santa Cruz, an axis of PF30 bottom bracket which supports all types of rods road while combines lightness with strength and durability. Visit www.free.casino/games to find out more regarding free casino games .