Carbon fiber has become, in recent years, the material par excellence in the manufacture of bicycles and components; unlike metals like aluminum or steel, carbon fiber requires special care to avoid damage.
TOOLS:
. 1.Pasta carbon mounting Thanks to her we ensure the correct mounting of components; highly recommended for contacts carbon / carbon ( carbon frame and seat post, etc …).
torque. Key Ideal any situation, but essential to apply the proper torque to tighten carbon fiber components. You can analog or digital dial find them.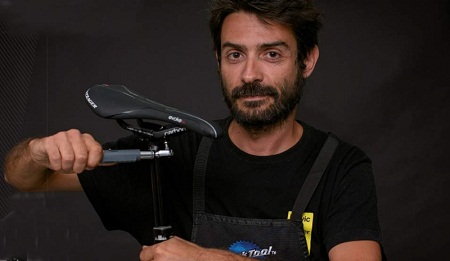 FOOTSTEPS:
Let's ride a triple carbon in a carbon frame ; all the steps that will follow here also apply to mounting a fork with carbon tube and a power of the same material. The first will clean the inside of the vertical tube of the frame to remove any grease or dirt.