Decorating bike is a great activity to keep busy on weekends or during warm summer days. If your child wants to participate in a contest for decoration or just around the neighborhood wearing a good set of wheels, there are many fun and exciting ways to help you dress your bike.
Favorite Sports Team
If you do not mind the decor is permanent or not later remove easily, you can paint the bike in the company of your child using the colors of your team sports favorite. With a little time and patience, it is good idea to try to paint the team logo in a visible place.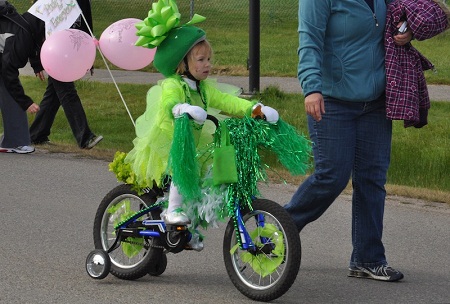 Decals or stickers
The decals and stickers are found almost anywhere; They are cheap, easy to use and in general; a great idea to decorate with younger children. Continue reading "Ideas for decorating bike"