The team competition of the Swiss brand makes the first tests with electronic facelift to the Enduro World Series. BMC and was one of the first brands that could mount Shimano Di2 electronic precisely hand Julien Absalon and racing the World Cup.
Today asuiza marc anunca you chose this electronic group to ride his enduro model Trailfox , 150 mm and 29 ", which already was the first bike 29 "and 150mm . To reach the Enduro World Series and now becomes the first enduro bike that is equipped cn Di2 an assembly to be beneficar components BMC team enduro, and which have already been testing this weekend Finale Lugure.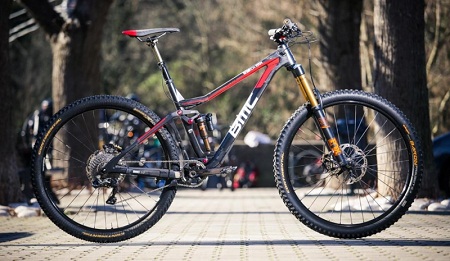 BMC prueba el Shimano Di2 en Enduro
In the words of Fraces broker François Bailly Maitre , highlights its accuracy and speed, and easy to program to suit different riding styles tackling a career, training, transition sections, special stages … really seems to open new possibilities.
Continue reading

"BMC Shimano Di2 test in Enduro"