Useless the best suspension in the world if it is not well set up. We will learn to regulate our weight chords (SAG) and adjust parameters such as rebound or pedal controls.
TOOLS
1 pump suspensions . Must. To modify the pressure you can not use another type of pump.
2 Allen key 3 mm. The we used to press the shell valve and remove the air, but you can use anything else.
3 Tape. With the metro will measure sag and suspension travel.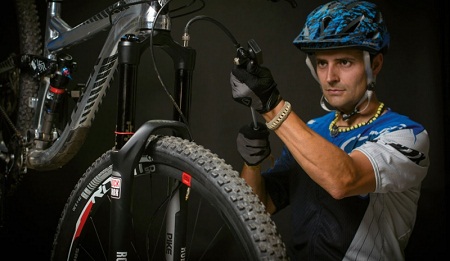 FOOTSTEPS
[1] The first step is to know the total suspension travel, for that we get all the air with the pump or directly by pressing the howitzer. Continue reading "Mechanics best suspension tuned and balanced"