Allegro Cycling: Best Month Yet!
June is coming to a close and Allegro Elite Cycling is preparing to celebrate the BEST MONTH EVER of in it's 2 year history.
I've been busy (if you can't tell from how little I'm posting here) and can't thank everyone enough. All the clients who have helped make this happen I count as friends – you are all credits to Portland's cycling scene.
So, in light of the best month in my Allegro's history – and since it is Friday – here's a Friday Five of why you should work with Allegro Elite Cycling.
Help on your schedule. You are busy. How many bike shops have set hours and tell you when they will work with you and when they won't? Yep – almost all of them.
Now, I do need to sleep sometime – so don't make a habit of requesting the 2 a.m. slot for a bike fitting. But, honestly; if that is the only time that will work for you: I'll be there (with a very, very large coffee in hand). Help at your location. Sometimes it is hard to load up the bike or bikes and take them to the bike shop. Let the shop come to you!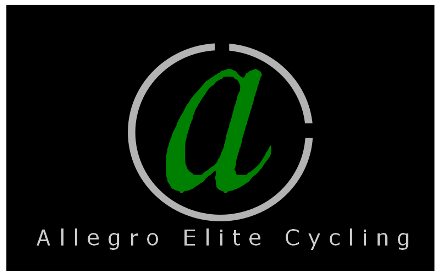 All my prices include pick up and delivery of your bicycle to your location. Home, work, church, amusement park, coffee shop (my favorite), wherever. I have done a Platinum Elite Fitting in a kitchen; a quick-tune in a living room; I have dropped by for small adjustments to the bike; and have installed training wheels in a client's garage.
For more detailed and time intensive work I'll pick the bike up when it is convenient for you and drop it off the same. The effort involved for you is minimal: as it should be – you have more important things to think about.
Of course you are welcome to drop your bike with me as well – whatever serves you best.
Certification and Education. I am certified and trained by reputable organizations in each of my specialties and have many hours of formal training and education in addition to over a decade "in the trenches" and managing local bike shops across the country.
Specialized, Trek, Shimano, SRAM, Giant, FitKit, Bike Fit Systems, Speedplay, Park Tool,Waterford, Seven, Litespeed, Parlee, Time Sport USA: I hold certifications, training certificates, or have participated in formal training with all of these organizations and am a trustworthy expert in my field.
Seasoned Experience. I am not just someone who is fresh off their course at a training school and looking to earn some money on the side while trying to land their first gig at a real bike shop. My skills – mechanical, physiological, and interpersonal – have been honed by years of working in and managing some of the most successful, awarded, and respected bike shops in their respective markets.
Tens of thousands of bikes have passed through my hands in fittings, tune-ups, custom and stock assemblies, and just an ol' Saturday morning flat change; each with an individually unique goal of satisfying that one client's needs and exceeding their expectations. I'll do the same for you.
At Allegro – I'm the only person you deal with too. I'm a one man show. No getting tossed around to this technician, and that department manager, then this assistant manager, then that associate. Just me: owner, manager, technician, master fitter, and Chief Customer Happiness Officer.
I am a real person. Just like you – and I know what it feels like to have something go wrong on your bike; or to have your knees, back, or hands hurt on a ride; or not know what is wrong or how to fix it, just that something needs to be done. I may have been in the industry for a while; but I'm not jaded and not that grouchy guy with grease-filled fingerprints who only acts like you're disrupting his day.
I love my clients, I love helping them enjoy cycling more, I love riding my bike, and I hope I can help you too. My first goal is for you to love your cycling experience and love working with me because I haven't forgotten what life with a bike feels like.
There are many more reasons – but the theme isn't Friday 37; so I'll stop there.
If you are curious how I can help; contact me and let's discuss how I can meet your needs.
Now – go get a ride in before Stage 1 of the Tour starts tomorrow morning!