Cycling as a rule is a great activity that can entertain whole families on the weekend for no cost at all. However, they costs that are involved with getting set up with a bike can come at a price that can daunt even the biggest cycling enthusiasts. However, where there is a will there is a way and you can get yourself cycling for a much better price than you may have originally thought.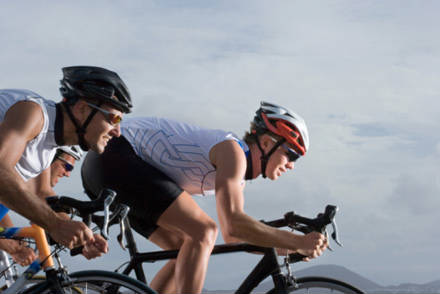 Bikes on Sale
Getting a new bike that is great quality and brand new can be hard to find at an affordable price. However, the best way to find something in that category is to check out what is on sale at your local bike store. Buying bikes from a professional bike store during sales is going to get you a higher quality, safer product than if you were to buy at a large general retail store of which a few cheap bikes sit between the kids toy section and outdoor living. Many cheap bikes are of poor quality, durability and therefore poor safety. It is also unlikely that there would be any staff in the large general stores that can help you to choose a bike that is appropriate for your size, weight and cycling needs (that's if they have a bike that meets your needs at all!).
A professional bike store is a guaranteed way to get yourself a high quality bike with the advice of a knowledgeable staff member. Often there will be bikes on sale that are a great price tag for the quality of the product you are buying. Dropping into your local bike store regularly is a great way to keep up with what is on sale and knowing what you want will help you to make that great purchase as soon as the sale sign hits the handle bars.
Second Hand Bikes
Buying a high quality second hand bike will more often than not be a better product choice than buying a cheap, but brand new bicycle. Getting yourself familiar with the bikes for sale in the second hand sales networks will help you to get a good idea of what a good price is for the bike you are looking for. So when you see a bargain you will see it straight away and won't miss out on a great purchase.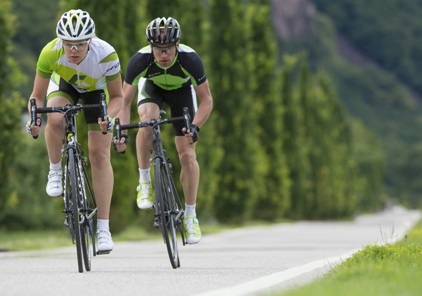 Do your research beforehand, know what to look for in your bike, such as size and setup, the condition of the tyres (are they deflated or bald). Can you determine if wheels are steel (are they rusty) or alloy, do they wobble from side to side (possible bearing damage), are the spokes intact and can you tell if a wheel is buckled or not? The brakes are an essential component and must be inspected to see if they are worn, whether they rub the rim, are scuffing the tyre, are the cables rusty or frayed? Does the headset allow the forks to revolve smoothly and do the forks sit securely when the brakes are used? Is the chain rusty or worn and are the sprockets worn down too?(this is expensive to replace). Do the pedals turn smoothly and are the handlebars bent, rusty, do they move too easily or too much? Inspect the frame and look for any signs that it is bent or twisted and if the forks are symmetrical and/or not bent backwards from a crash! Are the mudguards cracked or distorted, do the lights work and does the bell work (these are good bargaining points). Take a good handle of the saddle and see if it can be rocked forward or backward and check the quality of the covering for cracks or holes.
As you can see, there is a lot to consider when buying a second hand bike, but if you get the know how and what to look for then you can grab yourself a real bargain!
Learn How to Service Your Own Bike
A great way to keep the outgoing cost down on your bicycle is to learn to do some basic servicing yourself and to clean your bike regularly to keep all the components working smoothly. How often you clean your bike will depend on how much you use your bike and the environment you ride your bike in. If you ride your bike 2 -3 times a week on paved surfaces, once a week will suffice. However, if you mountain bike or ride through wet or dirty conditions, then cleaning your bike after each use is going to maximize the longevity of your bike and its parts. A basic clean of your bike will involve degreasing the chain, removing the back wheel to apply decreased to the cog and then washing these areas and the rest of the bike with warm soapy water. You will then rinse the whole bike with fresh water (do not use high pressure as water will penetrate areas it is not supposed to) and then re-oil the chain before your next ride. Other simple ways to service your bike are checking the tyre pressure is at its recommended optimum before each ride, lubricating the chain every time it has been cleaned or been wet. These simple jobs can increase the longevity of your bike and decrease the cost of a professional bike service when it is required. It's important to realize that when something looks like it is out of your depth, it can be more money savvy to have a bike mechanic fix it for you rather than taking a punt with disastrous results for your bike and your wallet!
So you can get yourself, your friends or family cycling in no time at all on a very friendly budget. All it takes is some research and a little elbow grease and you can have yourself a great bike that will last you a long time. Not only will you get a thrill from getting out in the fresh air and sunshine, but everyone gets a kick from a great bargain and the self-satisfaction of having some bike maintenance know-how that you can teach the kids.